Bonis Golden Oiler Series – Never Stop Machines for Furriers
with Self-Lubrication and Visual Oil Level Gauge
Bonis Model SP-65
USD 2,650
Stitches Padding on Slipper Soles
Reconditioned Machines available USD $1,900.00
Sawtooth wheel allows for steady pulling power. Coupled with the patented Bonis feed gear, this gives perfect stitching. Small front wheel permits adequate turning radius in the smallest areas, such as around heels and toes of slippers.
Six-way adjustable guide gives this machine added versatility for seam control. High arm allows for compete maneuverability of all heavy material, giving operator full control.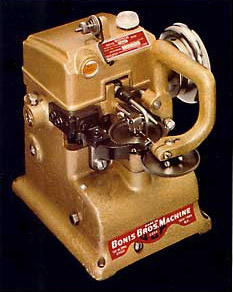 Bonis Shearing Attachment for sowing of slippers and shoes is shown below. This machine is equipped with 1 1/4 inch small wheel for greater turning ability.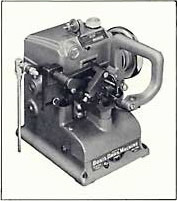 SUITABLE GUIDES WILL BE SUPPLIED WITH ALL MACHINES
SPECIAL GUIDES ARE AVAILABLE AT EXTRA COST
INQUIRE ABOUT OUIR MACHINES FOR OTHER INDUSTRIES